3/1/05 (MON)
Me and Cindy,whose birthday is on 3/2!!
haha..dont ask us why we decided to celebrate 'our' birthday so early....
We went to MV,watched 《Meet the Fockers》,laughing non-stop & of'course,exchanged present lar! =p

To Cindy: THANK U!! I like the birthday present so much!!!

15/1/05 (SAT)
Me and the Choir gangs(Beh,HuiWen,Ailyn,JunWei)!!
We had hav this plan long long time ago...haha!! At last we could gather together on that 15/1...well...KinHoe & KheiChong couldnt make it....but the 5 of us were extremely happy that day..=p
We went to SunwayPyramid together...haha..because i was the driver that day~~they all sit in my car,regardless of their life safety...just to meet me..haha =p
Me,Beh,JunWei&Huiwen玩起大头贴。。。Ailyn didn't get to join us....she went back already.. Next time we 7 ppl must take together k!!!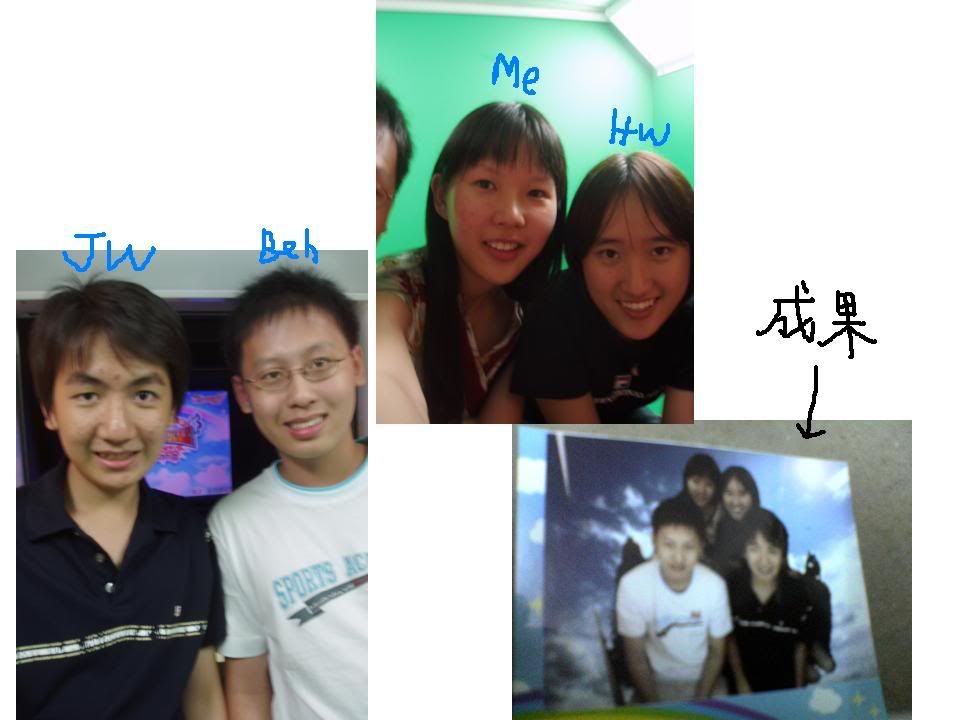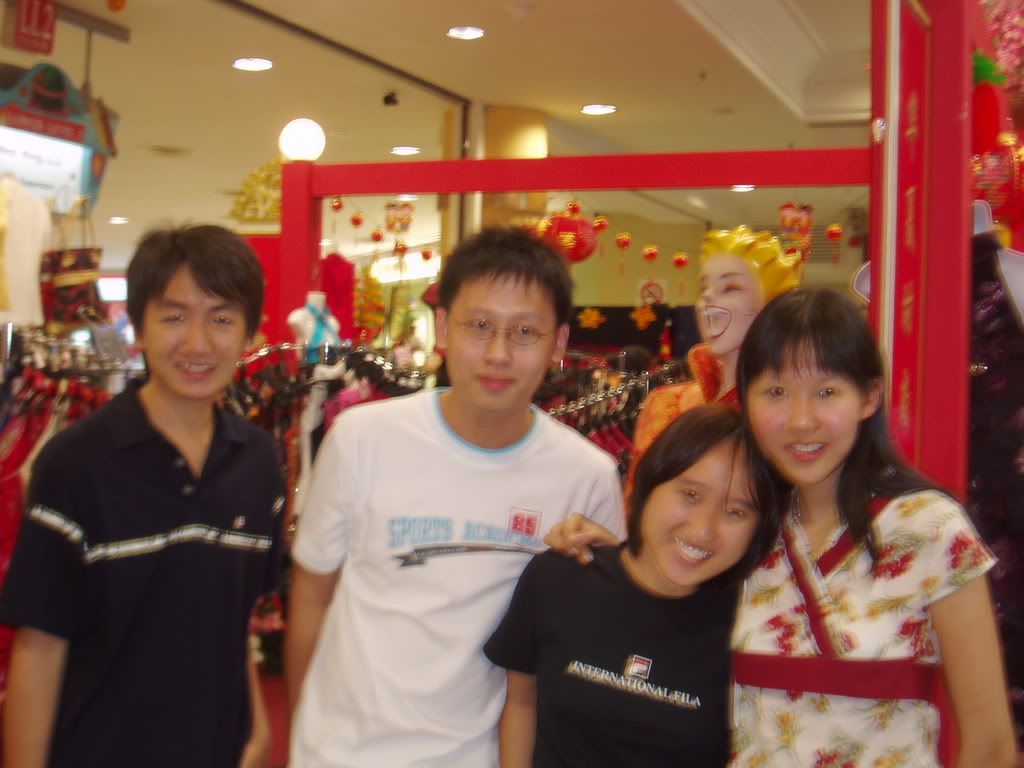 23/1/05 (SUN)
好姐妹's gathering!!! (Me,HuiXin,XiuQi&Grace!!!)
The venue was at KLCC!
The 3 'birthday girl' - Grace (25/1),XiuQi (29/1) and Me (31/1)exchanged presents...haha...our 3 Aquarians were the happiest lar...only HuiXin (the libra girl) had got to give us presents..!! ;p
Aik..we didn't get to take some pictures.....but i have got the warning from the other 3 lengluisz that cannot post up their pictures even i hav the photos!! haha =p
ps:the previous post on this gathering

To XiuQi & Grace: Oh my god, u girls are so lovely....i like the presents so much..thank u!!!!!!!!!!!!!!!! i wish to have those things long long time ago....i almost cried out when i opened the presents that u girls gave me... thank u.............XiuQi and Grace!!!!!!!

30/1/05 (SUN)
My 18th birthday party !!!!!
The venue was at my house...the full 'coverage' of it will be on the official site ;p http://my18thbirthday2005.blogspot.com/
Thank u Mummy & Daddy!!!!!!!!!!!! You two were the one that made my 18th birthday party!!!!!!!!!!!!!!
Thank u my dearest friends...thank u to u all...i just couldn't stop saying thank u..because i think it is never going to be enough even if i have said the millions or billions time thank u..
once again, thank u all!!!!!!!!!!!!!!!!!!! I ll never forget that on 30-1-2005...i have got u all bside me...
谢谢你们,我的十八岁因有你们而更加美丽,灿烂!!

31/1/05 (MON)
okie....today is my big day lar....the "sweet 18" ..=p

To Sherlyn : Can i hug u? I am soooooooooo lucky to be your friend,my dear!!!
To my calculus friends : Thank u all for singing me birthday song in the class....THANK U!!!!!!!!!

我在写着这篇post时,内心的激动是别人不能理解的。。。我真的很高兴认识在我身旁的一些人。。。
我想:认识你们是我的福份,做你们的朋友是我几生修到的!!!
希望你们永远快乐,在新的一年里万事皆顺利!!