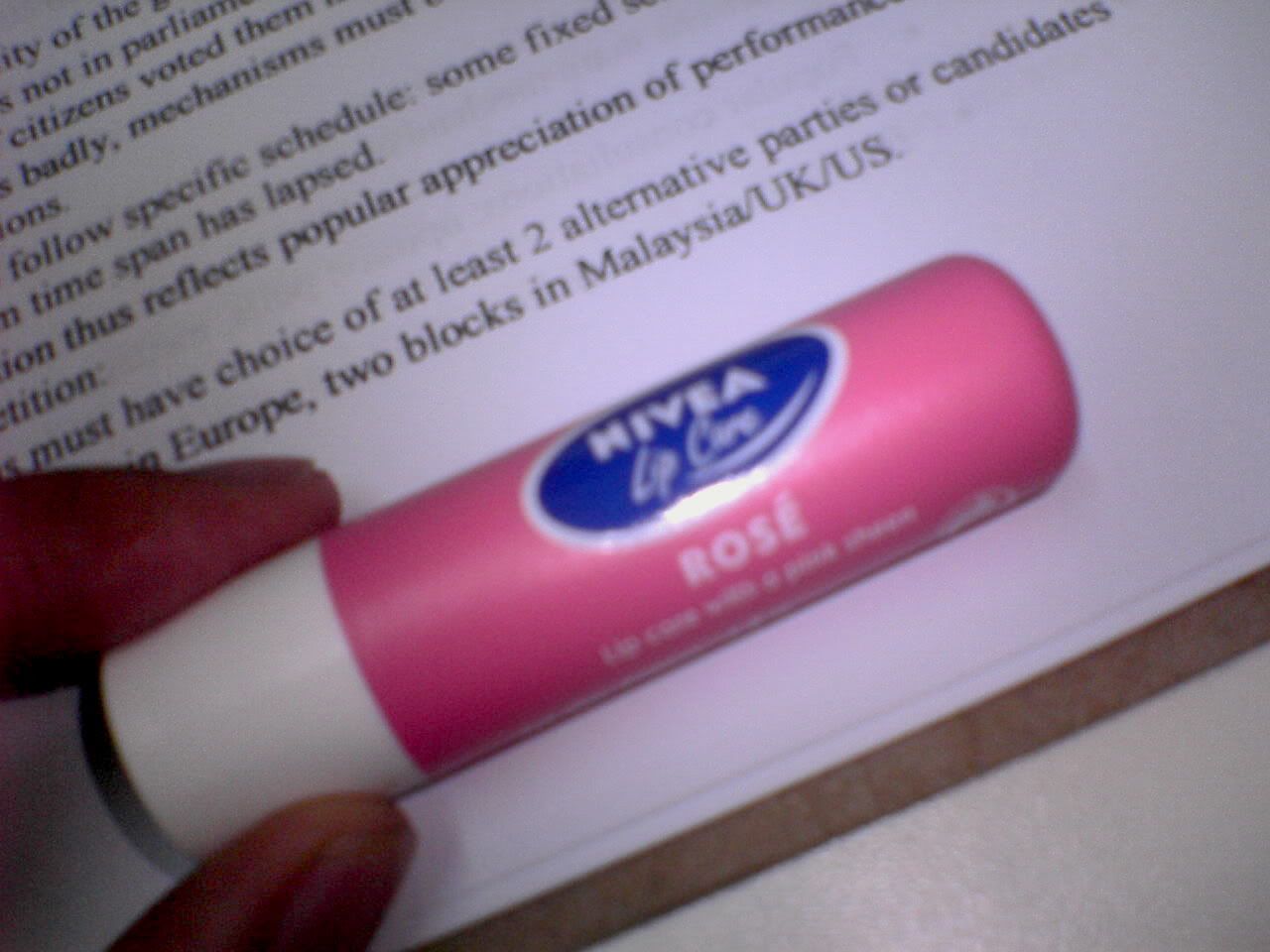 hehe...just bought it... Nivea Lip Care Rose...just as the labeling on the case says: it leaves a beautiful pink sheen on your lips!

i have tried this product quite some days ago (i think last year?)but i dont usually buy back a same lipbalm when it finished...because i want to try out all the lipbalms available in the market!! hahaha

But today browsing through 50 over lipbalms...i picked this up...as i have always wanted to experience the pink sheen on my lips again! ;p

Like it very much~ got the moisturizing effect and nice color!