Today I went to take the TOEFL test .....

TOEFL(Test of English as Foreign Language) is an important exams to determine whether you can enter USA University for student who native language is not English.

Since my mother tongue is Mandarin so i have to sit for the exams,all the universities that i plan to go required the TOEFL score.

The TOEFL exams site is located at Faber Imperial Court,beside the 5-stars Imperial Sheraton Hotel.

I took the computer-orientated TOEFL exams.

After I finally finished doing the test, i felt a surge of relief. At last i took the test.....now i could begin all the application processes... Oh ya..the score will only be knowing after 2-4 weeks.

ps: TOEFL in mandarin is 托福试,很可爱,呵呵 =P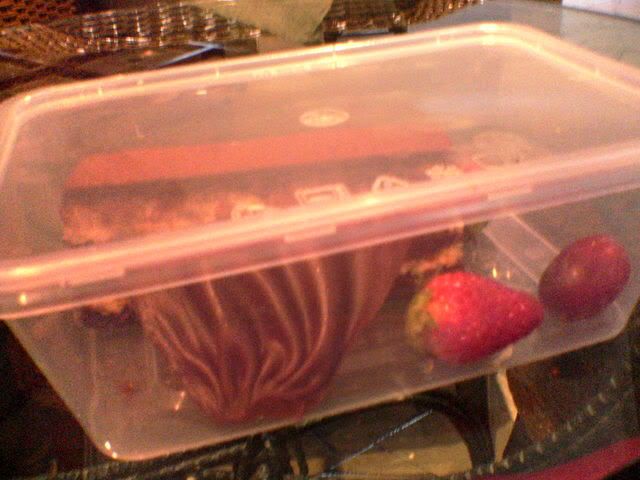 This is the pic of a cake named 'Opera Cake',which costs me RM19, that i buy at the hotel cafeteria.Yes, it is in that size..well....for one moment, i thought i am the upper class lady having tea-time...but that is going to require me not to spend any money for the following week....